Polly Thayer Starr Visiting Artist Series (2023)
Isabella Stewart Gardner Museum
The Polly Thayer Starr Visiting Artist Series invites local artists to design creative programming in response to the Museum's vast collection and rotating exhibits. The program aims to uphold the values of education and community shared by both Isabella Stewart Gardner and her fellow artist friend Polly Thayer Starr.
As the 2023 visiting artist, I organized 
Book of Wanders,
a drop-in book making and drawing workshop
 in response to the special exhibits
Betye Saar: Heart of a Wanderer
and 
Fellow Wanderer: Isabella's Travel Albums.
Each person put together their own accordion "travel" album which they filled with photos, drawings, and collages of works from the Gardner Museum.
Special thank you to Gabriella Melchiorri and her interns Heather and Brittany for their support, kindness, and creativity!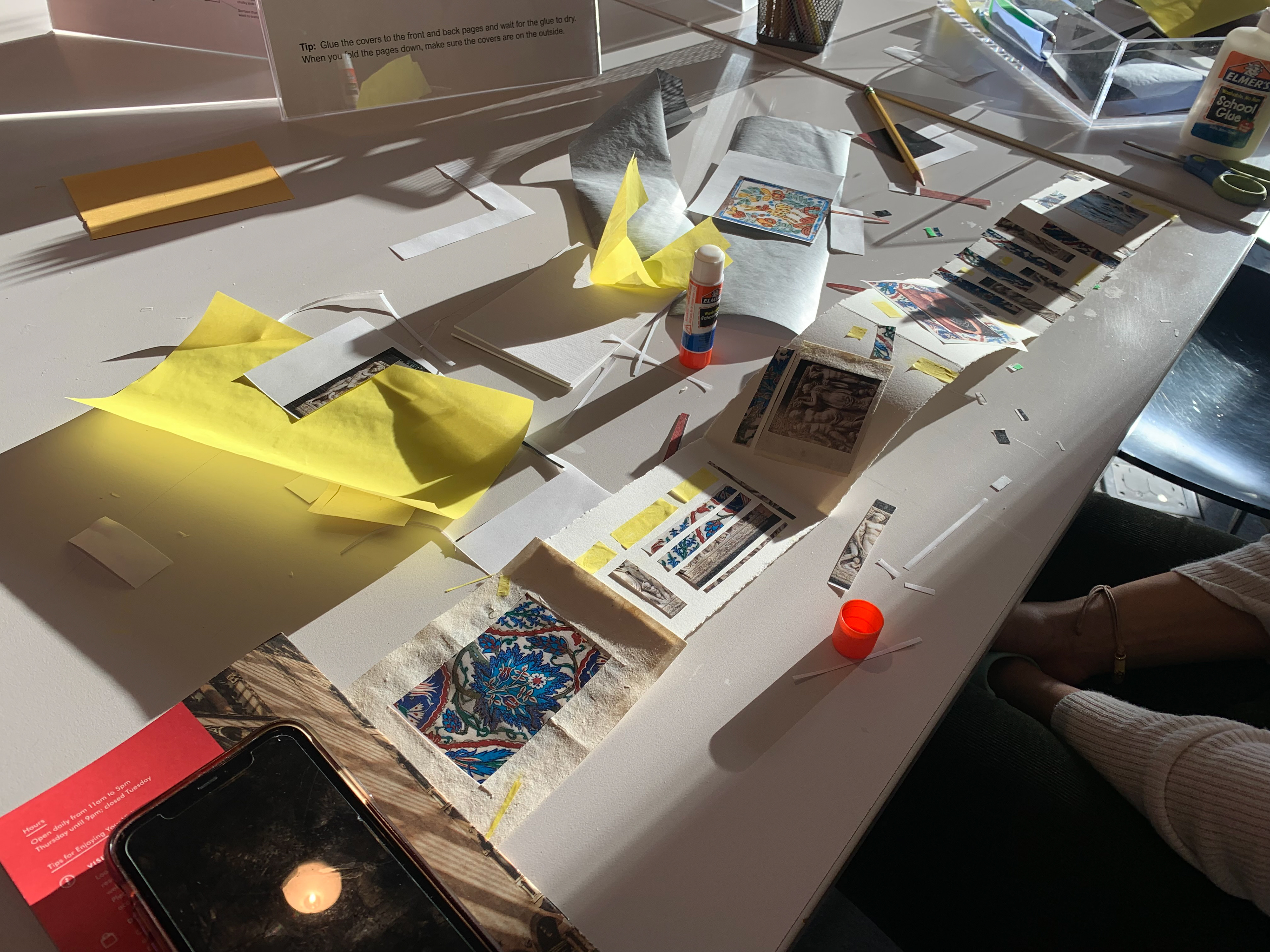 Bunker Hill College Ambassador Alumni Event (2023)
Isabella Stewart Gardner Museum
Designed a character-making workshop for the Gardner Museum's Ambassador Alumni event which invited and celebrated past museum ambassadors (student interns).