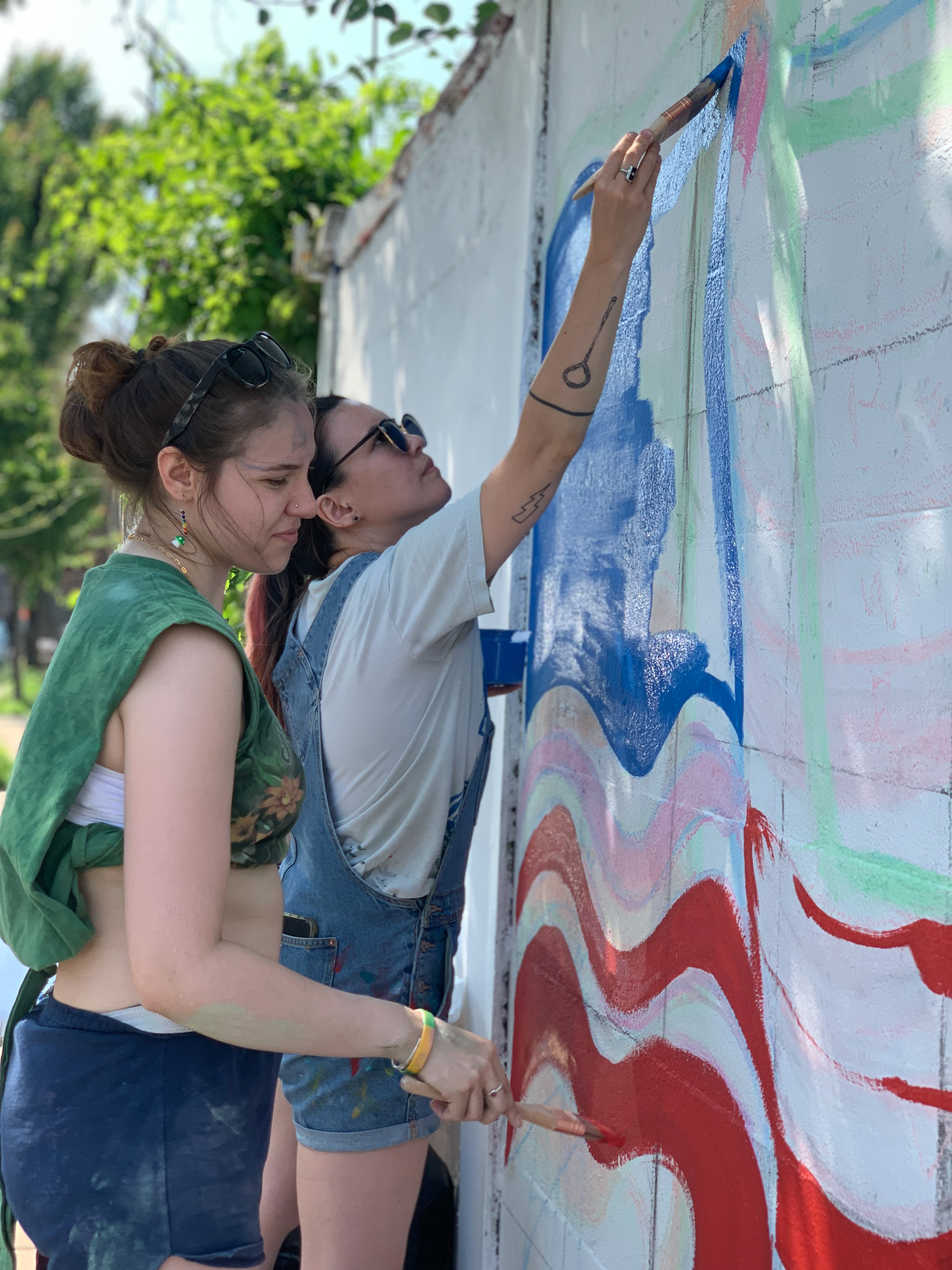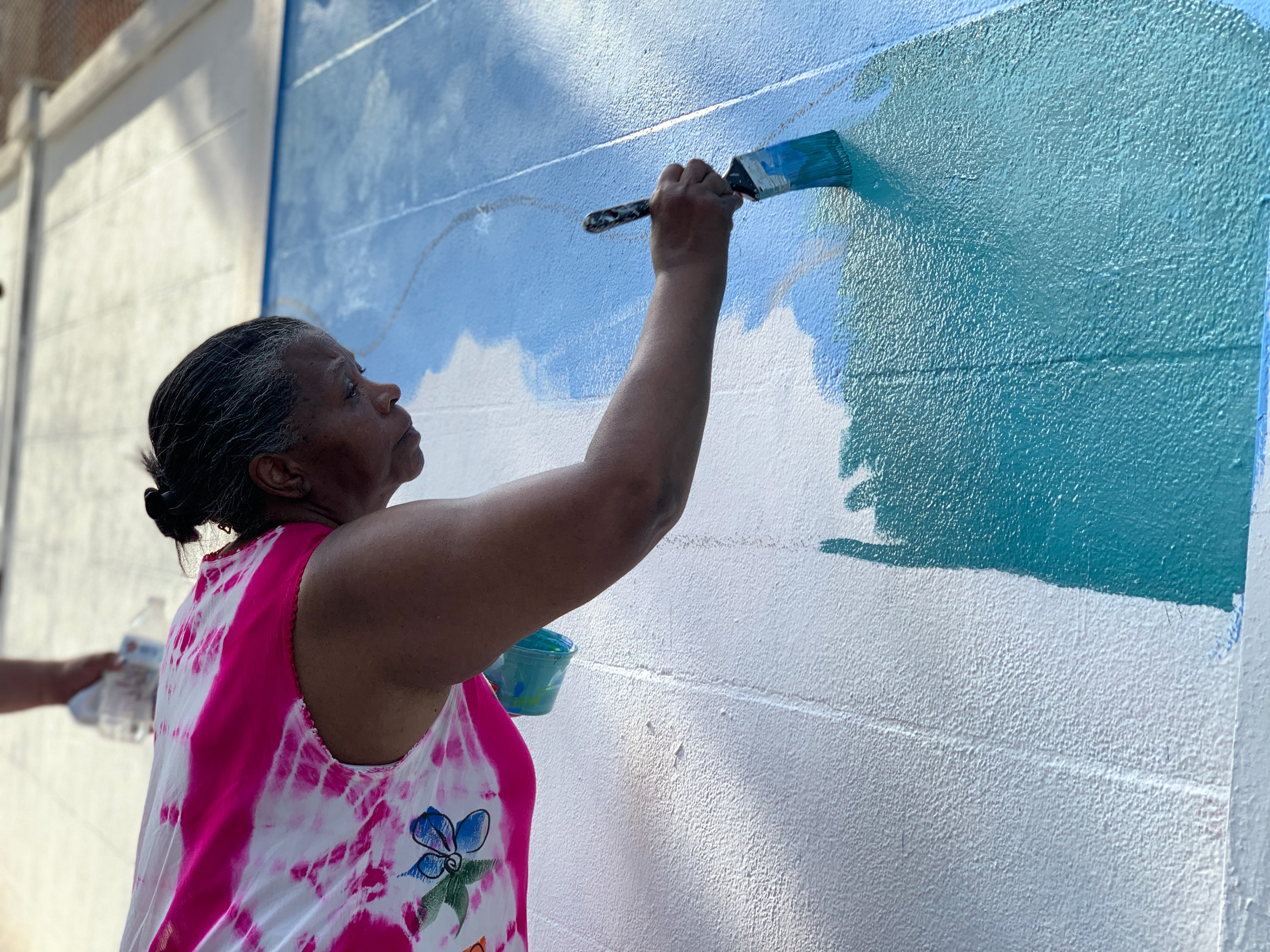 Creative Point Neighbor Program (2023)
The Punto Urban Art Museum (PUAM), founded by North Shore Community Development Coalition (North Shore CDC) in the Point Neighborhood in Salem, was created to break down the invisible but undeniable socio-economic barrier between The Point Neighborhood—a LatinX community—and the rest of Salem. Through public art, PUAM aims to increase the pride of place within the neighborhood and raise consciousness about social justice topics.
The Creative Point Neighbor Program is a creative initiative that invites a professional artist to collaborate with Salem Point Neighborhood residents and community members to each design their own outdoor mural. In its official inaugural year, I designed and lead workshops where six Point neighborhood community members and residents learned visual art techniques to design a unique mural along the Point Neighborhood National Grid Wall on Salem's Peabody Street.
June 17th and June 24
We hosted two, four-hour intensive workshops at the Espacio Community Center in Salem's Point Neighborhood. Participants (or "Neighbors") learned basic drawing and painting techniques and practiced transferring a small drawing into a big drawing. For the second workshop, we invited six Pro Artists—a skilled muralist who would also paint their own mural on the National Grid Wall—who each helped a Neighbor plan out their mural sketch.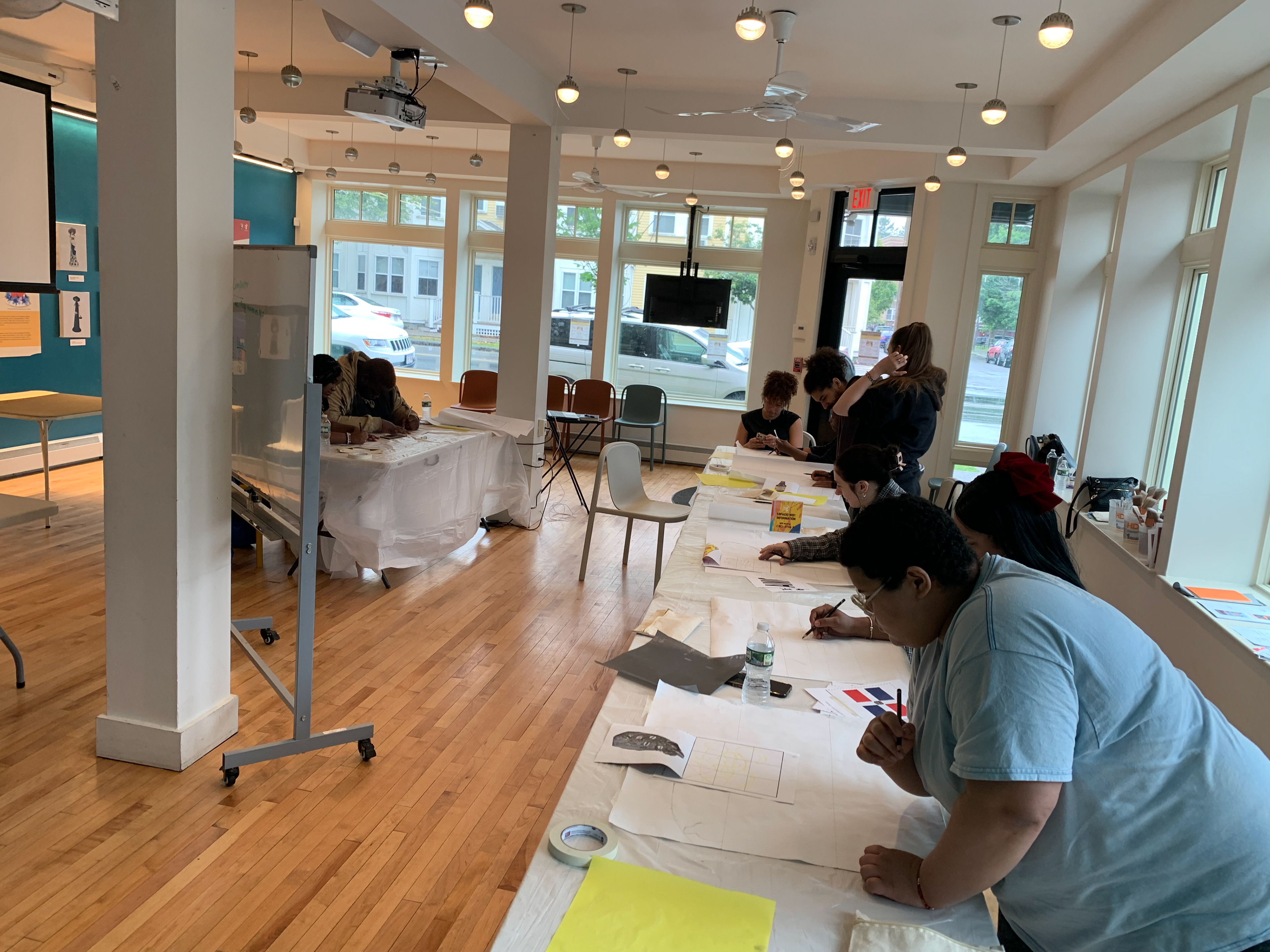 July 5–16th
 PUAM provided painting supplies and support for the entirety of the installation period. In addition, program participants each received 10hrs of support from a Pro Artist who helped create their sketch, mixed colors, and provided additional painting support. As lead artist, I handled scheduling, communication between Neighbors and Pro Artists, material organizing and storage, and provided additional painting support to painters.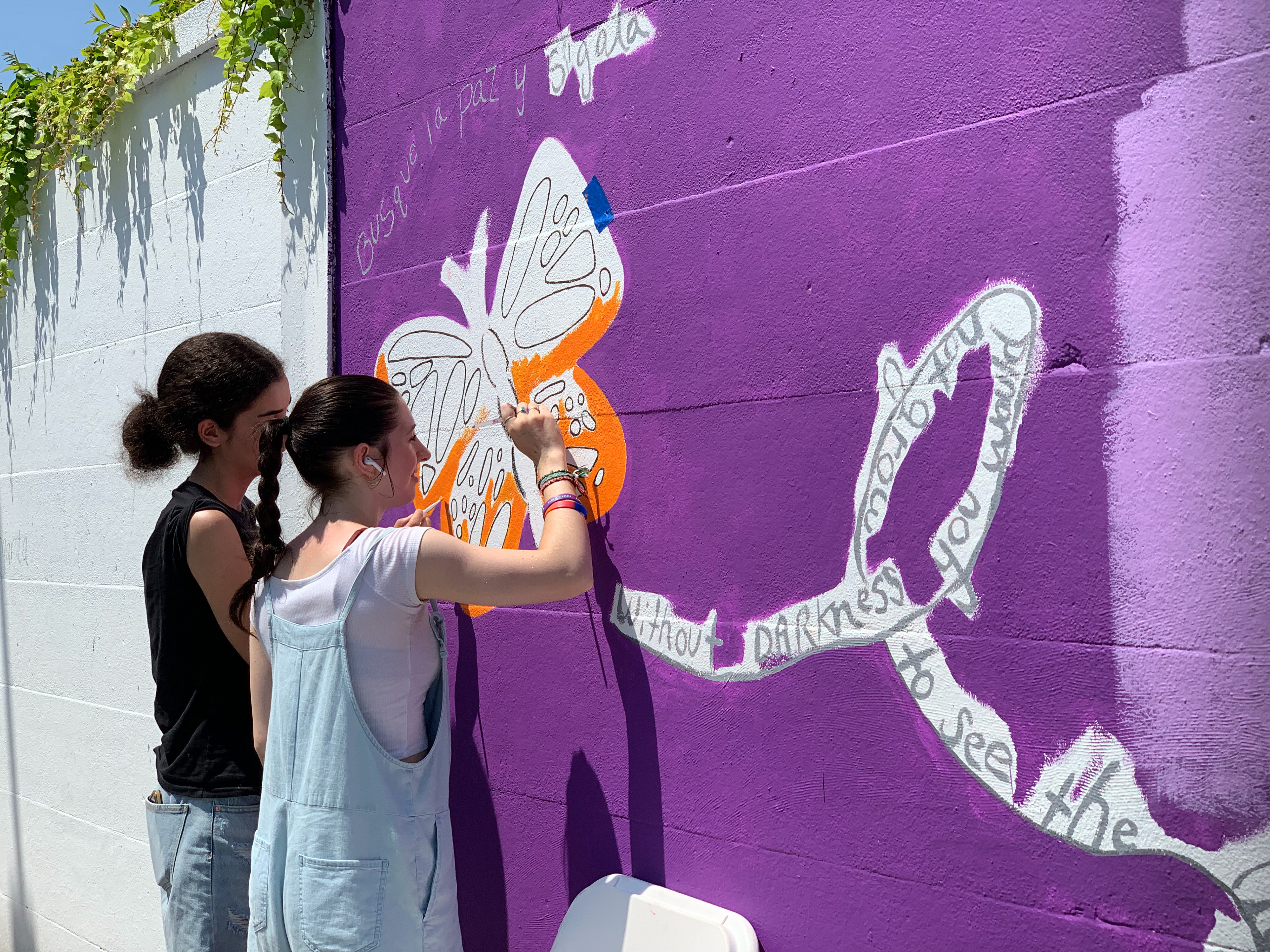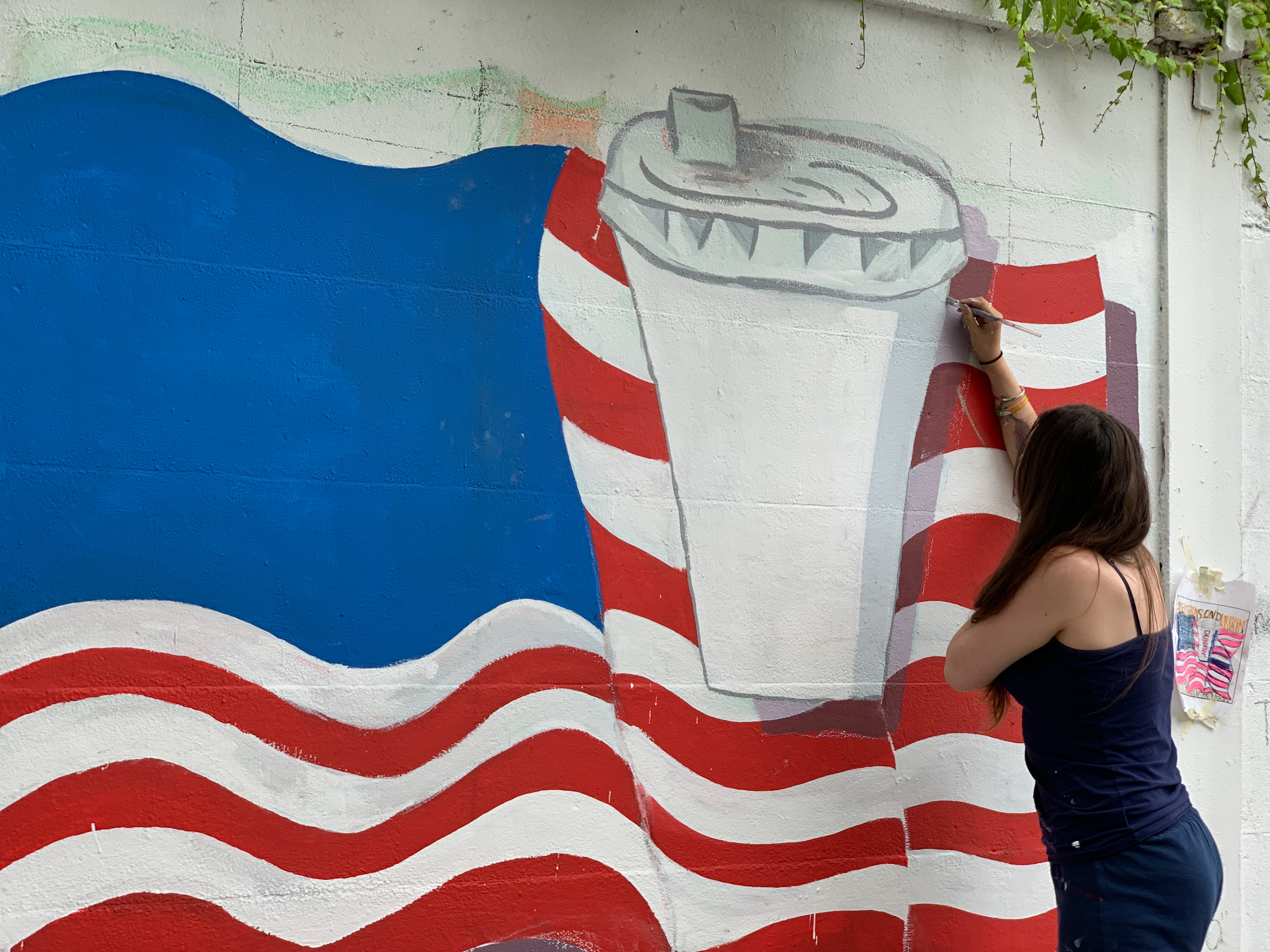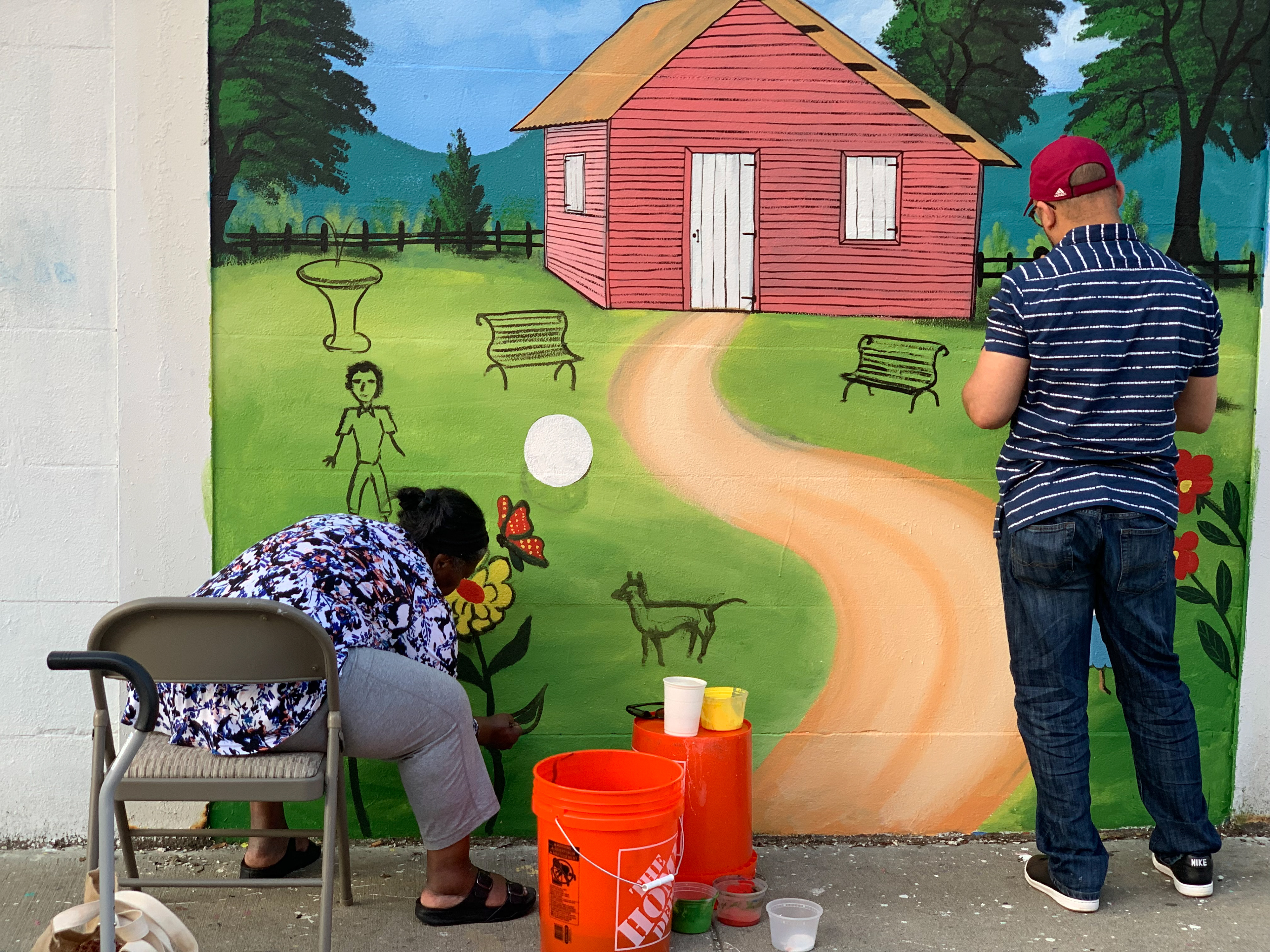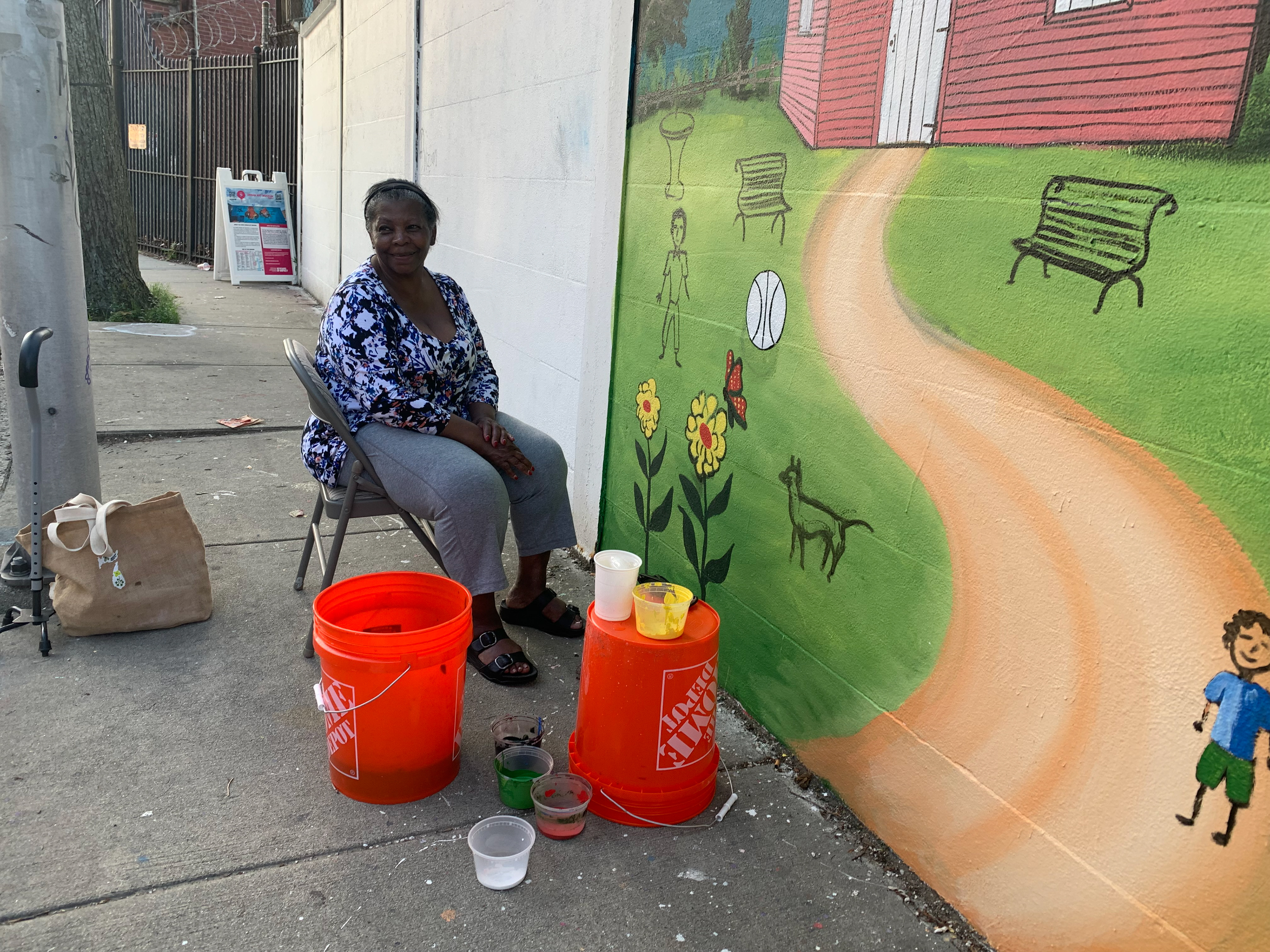 Neighbor Participants
Jean Pierre Cardona, Katherine Castillo, Dionisia "Altagracia" Florian, Armani Lewis, Tatianna Rivas, Elijah Rivera, Alba Ward, Lexi Wilson
Pro Artists
PUAM Staff Support
Yinette Guzman, Saniego Sanchez