Creative Hawthorne Lofts (2020–2021)
During my arts fellowship with North Shore Community Development Coalition, we collaborated with ICON Architecture to design focus groups, digital outreach, and space/programming design for Creative Hawthorne Lofts, a mixed-income development for the creative workforce. 
As an artist, I am able to develop intentional conversations and respond to patterns and ideas in these community discussions to help develop a space that fosters flexibility, productivity, inclusivity, and privacy. I'm also championing ways to honor transparency and accountability in the development process by using online and social media platforms to communicate to our community.
1) Website, archived
I developed 
a website
 to inform the public of official project updates and simplify complex real estate information. Icons from Wix.com.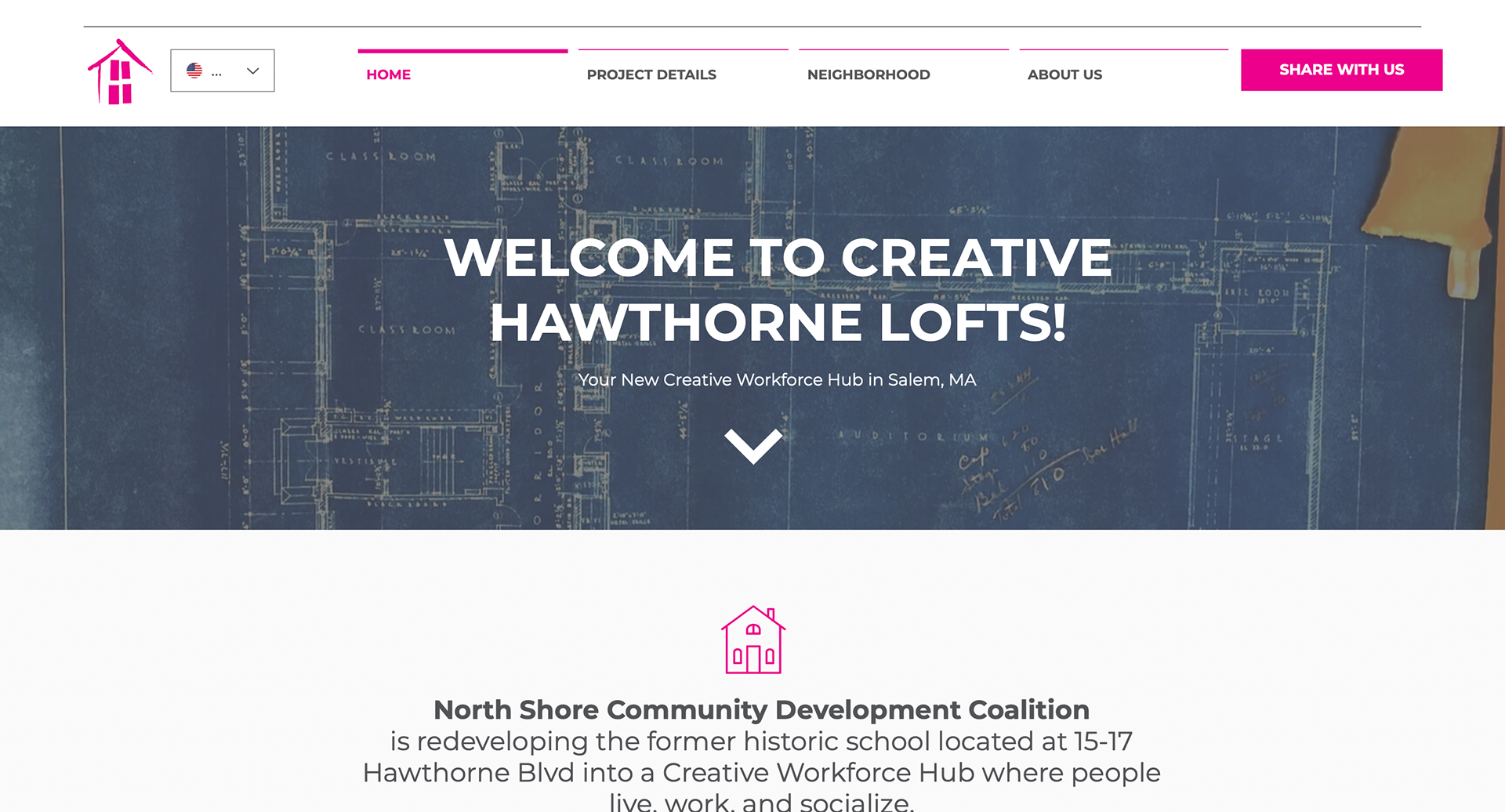 2) Transparency + Education
 I created graphics campaigns 
on Instagram
 (@creative.hawthorne) to inform the public about project details and share results from our Creative Workforce survey and discussions. Illustrations done by me or bought/downloaded from flaticon.com and Noun Project.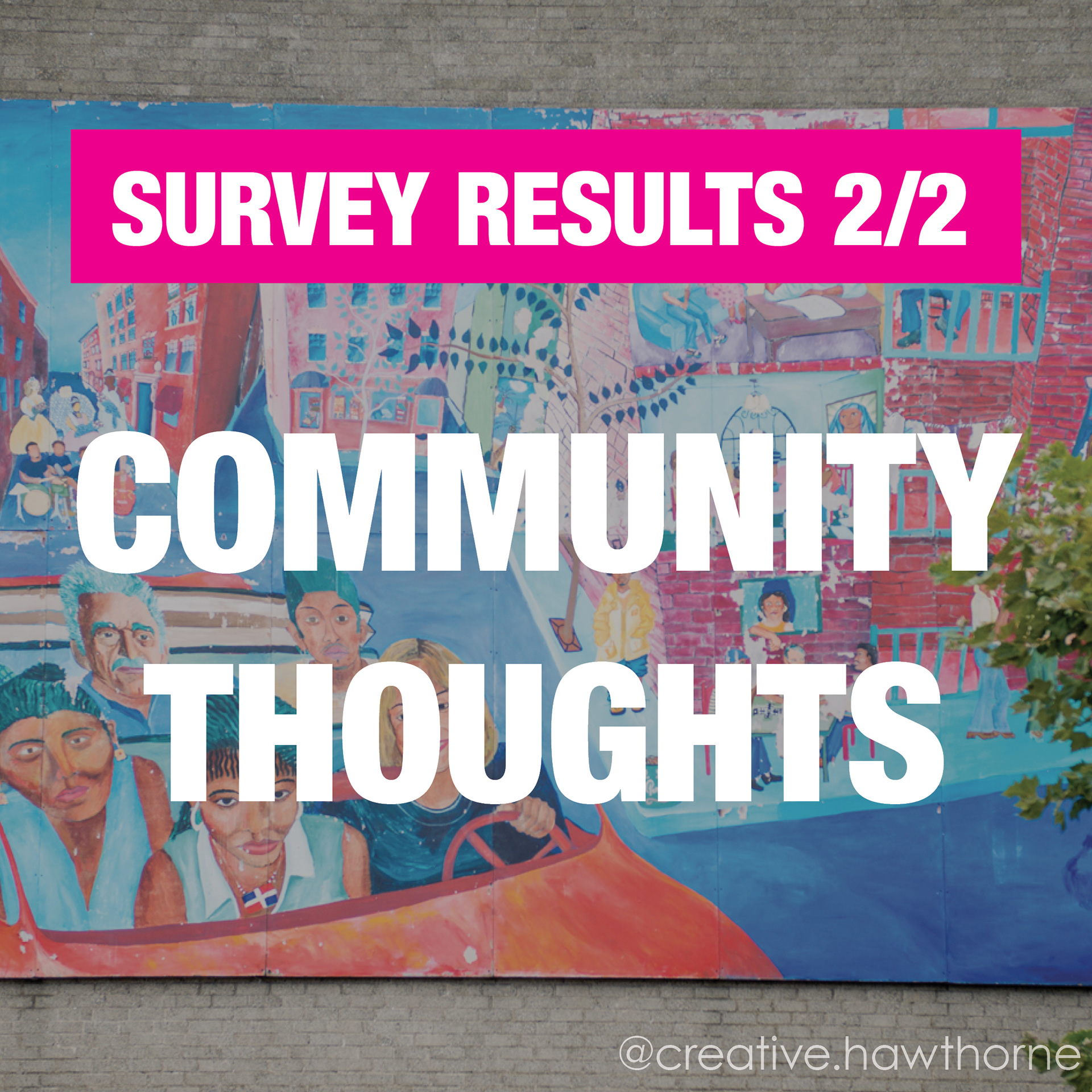 3) Celebrating Local
The graphics campaign included celebrating local creative professionals, some of whom worked at North Shore CDC.