As part of my RISD Maharam Fellowship, I interviewed child patients in the
Inpatient and Outpatient Psychiatric facilities at Boston Children's Hospital
to help my research around creating story ideas for a biofeedback game —
Neuro'motion-Labs — that teaches coping skills to children with emotional
regulation issues.
I asked children about their favorite characters, movies, and
stories they like. We discussed themes of "journey" and "main character" through the context of their mental health journey Most of the time, I let the child think aloud while I doodled their thoughts onto paper. By giving them a visual response to their opinions, children became more open and excited to share their thoughts with me.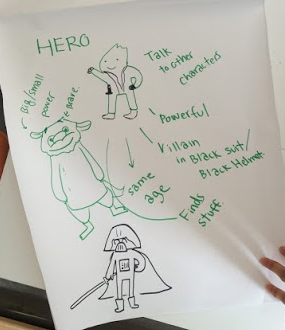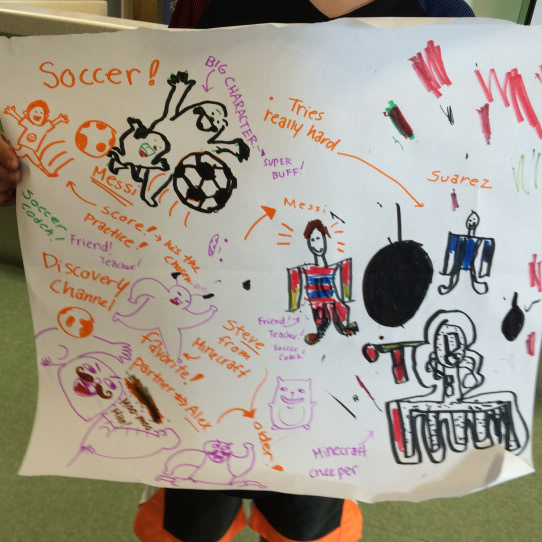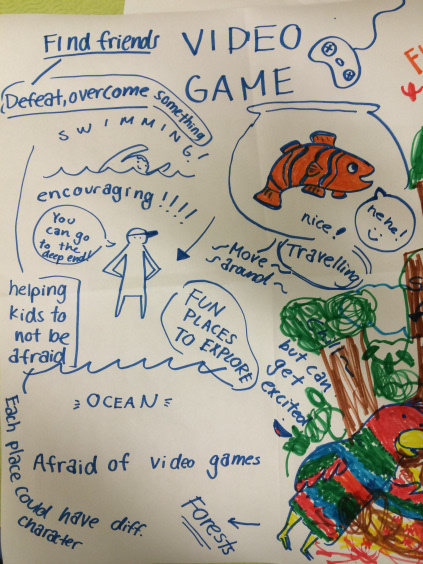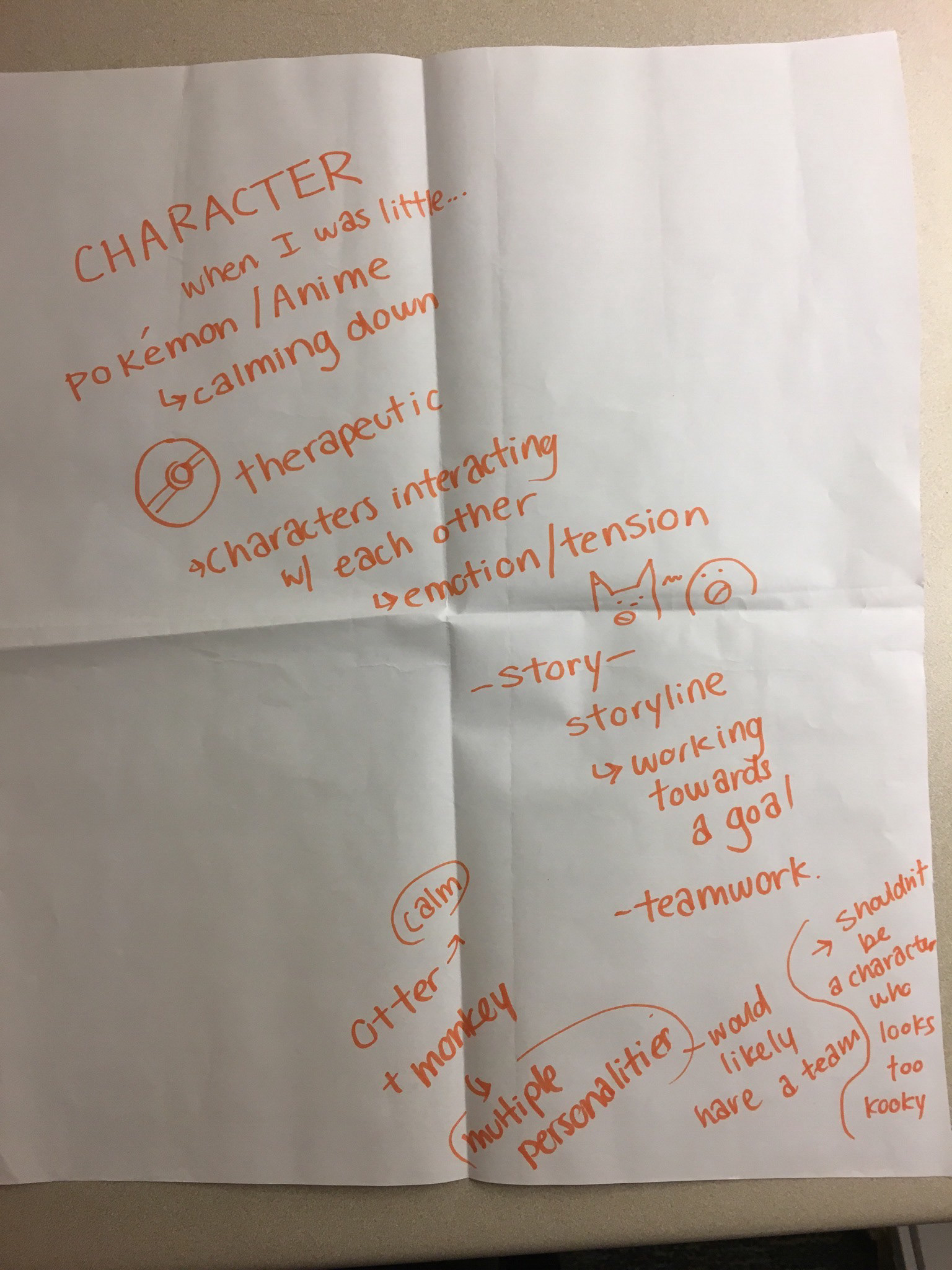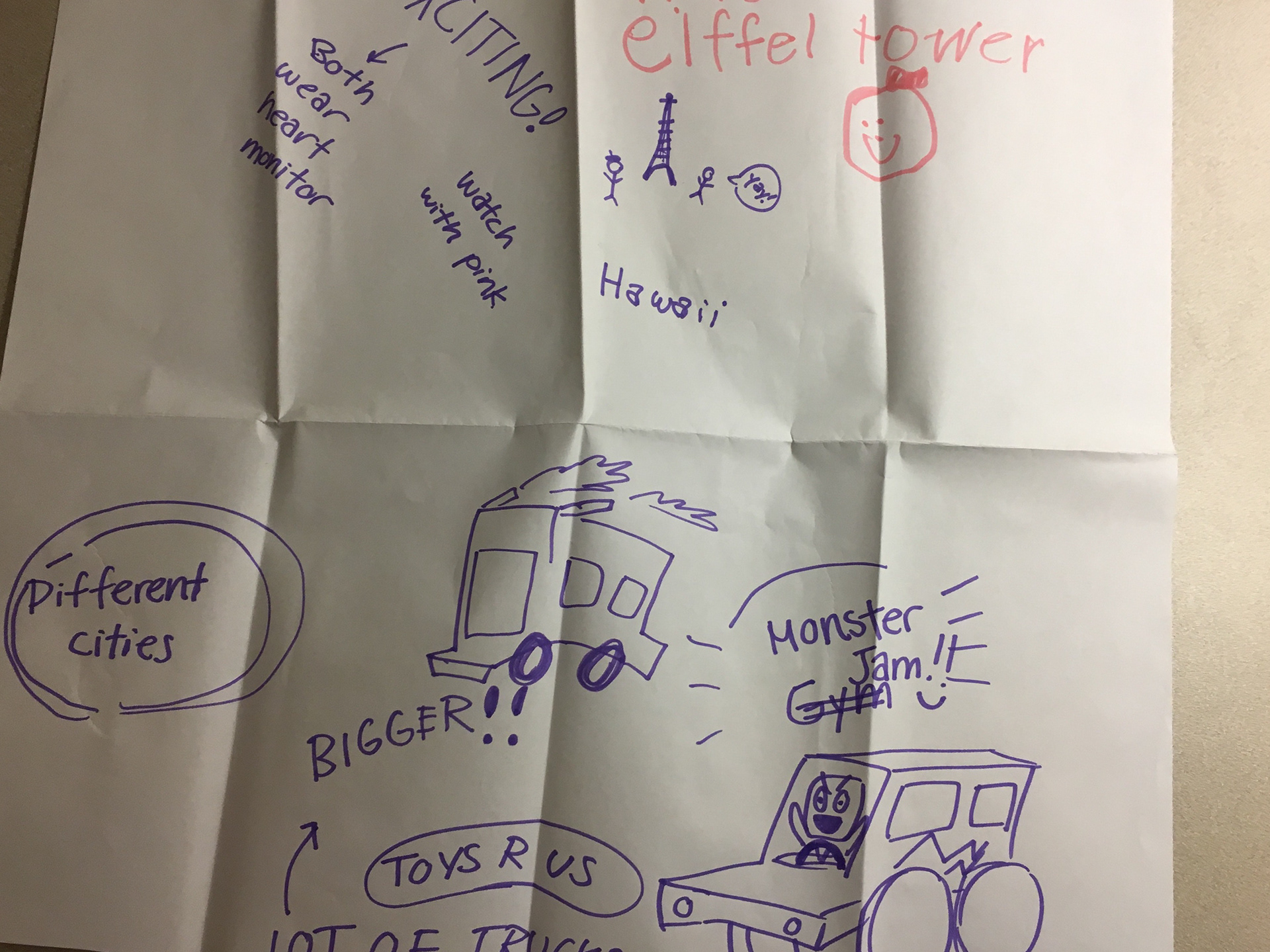 After 50+ child interviews and around ten discussions with psychiatry/neurology professionals, I began creating sketches and beta-version assets for the Neuromotion game.